Former Spurs Executive Named MLS Executive Of The Year
Former Tottenham Hotspur executive Darren Eales has been named the MLS Executive of the year. The executive was impressive in the debut season of Atlanta United in the Major League Soccer (MLS). The Essex-born executive was educated in the States on a football scholarship back in 1991.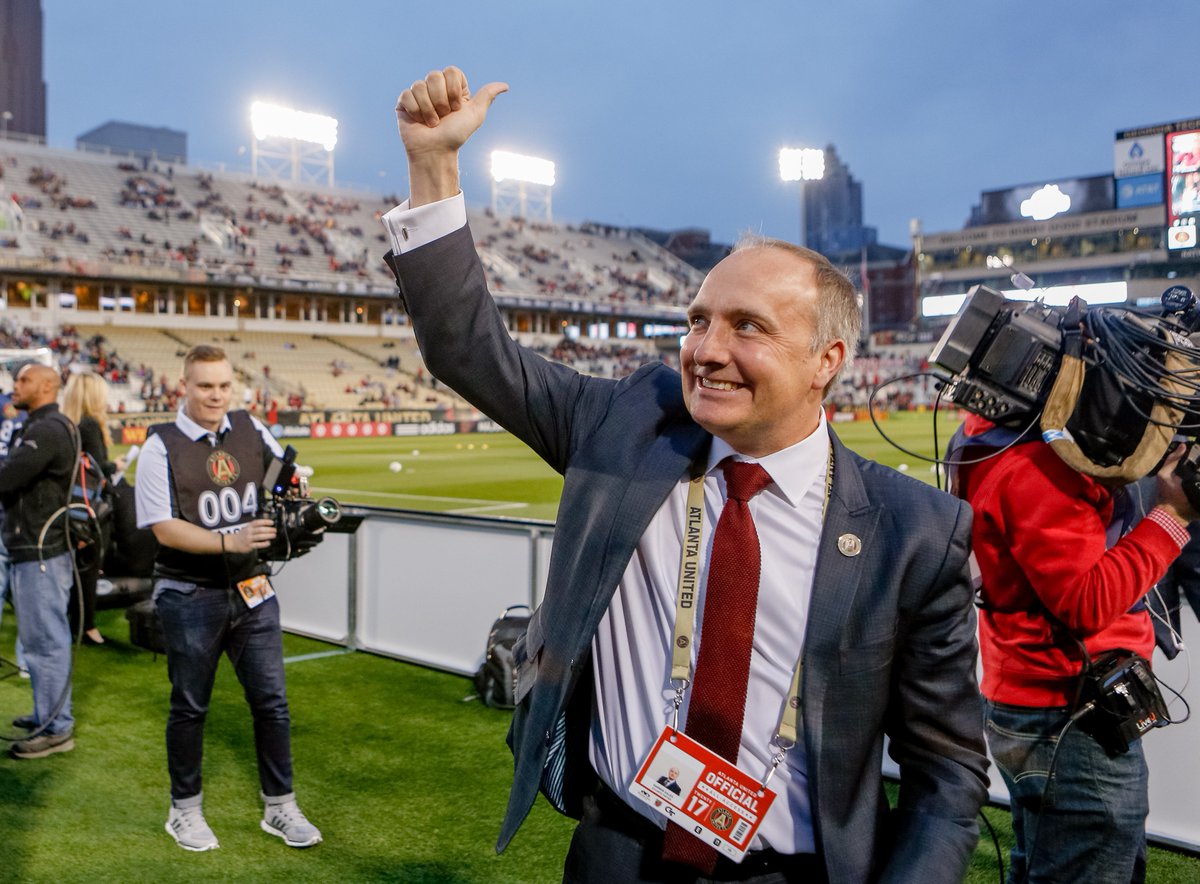 Eales saw the game grow first-hand and when it culminated into the founding of the MLS in 1993. The United States hosted the 1994 World Cup that attracted the world and broke attendance records. Since then the MLS has grown into a multi-million dollar business, combining the traditional elements of the game but with the North American approach.
The league is very similar to their counterparts in Europe, teams play in soccer-specific stadia now and the American society has fully embraced the game. However, the MLS still use a salary cap, the season is based on the playoffs and there is no promotion or relegation yet, retaining their North American angle.
Eales started as a lawyer at West Brom but has now developed into a full blown football executive in the MLS. He said he was excited that soccer was quickly gaining ground in America. He referenced a study that showed that soccer was tied with basketball but behind the NFL as a favourite sport for 18-34 year olds. He pointed out that soccer was more popular than baseball and ice hockey.
"I think that is because of the atmosphere at the games and the sense of ownership the fans have – they don't get that with the other sports. There is incredible energy and passion in the stadiums. The MLS is authentic but it's also American and does not need to be bashful about that," he added.
The reactions to the failure to qualify for the 2018 World Cup show how developed the sport is America. They are also set to host the 2026 World Cup if their bid goes through. Eales managed the team well in various fronts, top selling memorabilia, growing their social media presence, selling tickets and breaking attendance records, and matching expectations on the field.